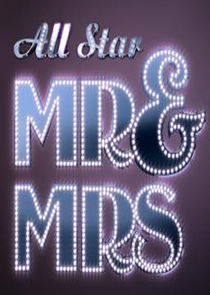 Premiered: 2008-04-12
Avg Rating: /10
Airs: Wednesday at 20:00
Description:
All Star Mr. & Mrs. is a British television show which first began airing on 12 April 2008 on ITV. It is a celebrity revival of the original Mr. & Mrs. that aired on ITV from 1968 to 1988 with two separate revivals in 1995–1996 and 1999 and was also based on the Canadian game show of the same name. The programme is hosted by Phillip Schofield, although Fern Britton co-hosted the show with Schofield between 2008 and 2010. The show features celebrities and their real-life partners playing to win up to £30,000 for their chosen charity.