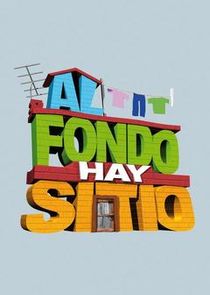 Premiered: 2009-03-30
Avg Rating: /10
Airs: Monday, Tuesday, Wednesday, Thursday, Friday at 20:30
Description:
Al fondo hay sitio is a Peruvian TV series released on March, 2009 by Efraín Aguilar. It deals with both problems of social differences and economic status between two families, the Gonzales and the Maldini. It is one of the most popular shows in Peru and is now being shown in Ecuador, Bolivia, Paraguay and Uruguay.