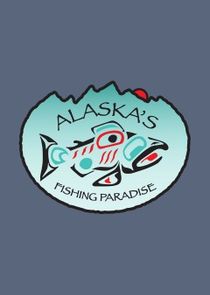 Premiered: 2010-02-01
Avg Rating: /10
Airs: Saturday at 06:00
Description:
Whaler's Cove Lodge is proud to present Alaska's Fishing Paradise, our own reality television fishing series, hosted by the captains and guests of Whaler's Cove Lodge! Alaska's Fishing Paradise was filmed during the summers of 2009 - 2014 at Whaler's Cove Lodge on Killisnoo Island, in Angoon, Alaska.
Episode 2
A couple of experienced guides, both named John, have signed on to Captain for Whalers Cove Lodge. Captain John Beath hails from the great Northwest and literally is a professor of sport fishing.
Air Date:
23 Jan 2016
Episode 1
A brand new ship is a big deal especially when it's named after owner Mark Power's beloved mother. Join in on Captain Andy Schultz as he heads out on the maiden voyage of the Stella Mae guiding a spirited bunch of anglers.
Air Date:
16 Jan 2016