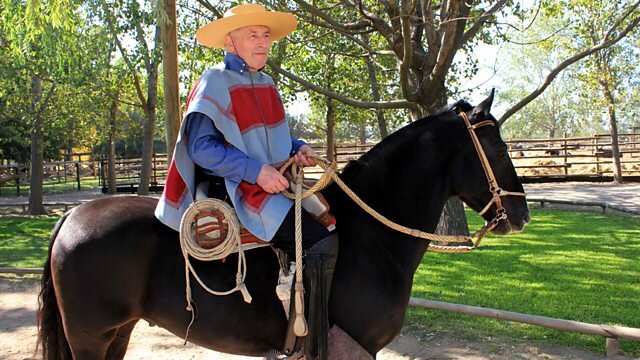 A South American Journey with Jonathan Dimbleby - Season 1, Episode 1
Technical
Episode Title: Chile and Bolivia
Episode Run Time: 60
Episode Air Date: 2011-09-18 20:00
Episode Summary: He travels from south to north through a continent that is a constant source of drama and surprise. In Chile, he discovers a nation transformed since the demise of the dictator General Pinochet, but still working to heal the scars left by his rule. He meets the editors of a satirical magazine called The Clinic in Santiago, before heading out into the heart of 'old' South America to ride with Chile's first female rodeo rider.